Coaching Sessions
Coaching involves developing skills to enable riders to solve their own problems rather than simply developig only specific narrow skills. The initial skills development process involves developing specific skills which will then blend into a rider toolbox which can then be used to grow through personal centred modality. To book onto any of our coaching sessions you will need to use our online Hopoti system. Please use the video below to get your intial set up completed:
Getting Started with Hopoti for Bergin Equine from Bergin Equine on Vimeo.
Group Coaching Sessions (Term riding)
We offer regular group sessions on a term basis which provides optimal progression to participants. Term riding students commit the full term of sessions. This commitment means they maximises their achievement riding with riders of similar level, goals and experience. Terms are usually between 10-15 weeks duration and will coincide with school terms as much as possible.
Before a space can be offered on our term riding program you need to complete an assessment session. An assessment session lasts for thirty minutes and assists our coaches in finding a group session suitable for your level, goals and experience. Some clients you may need to complete a course of private sessions to bring you up to the level of a group session before we can offer you a space.
To arrange or to enquire about our term riding program or to book an assessment please Contact us. The term riding program is run in accordance with our cancellation policy and term riding terms and conditions.


Private, Semi-Private and Freelance Lessons
- Private (45 mins) €60
- Private (30 mins) €40
- Semi-Private (45 mins) €40 per person
- Semi-Private (30 mins) €30 per person
If you you would like to book a Private, Semi-Private or Freelance session please Contact us to arrange a private or semi-private session.
Dressage, Show Jumping and Cross Country Clinics
Throughout the year we run a number of clinics towards specific competition disciplines for our clients. Keep an eye on our calendar to see when our next competition specific clinic is. These clinics include "through the judges eye" for dressage, "fantastic show jumping" and "progressive cross country" as well as training shows. If you are interested in our competition specific clinics please Contact us.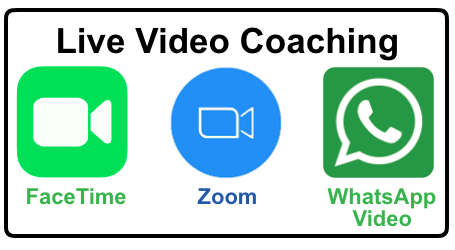 Live video coaching sessions are available using Facetime, Zoom or WhatsApp video calling. All you need is an internet enabled phone with someone to film to provide the video feed and a phone in your pocket with earphones to recieve live feedback. If you would like to arange a video coaching session please contact us
Pony Camps
During mid terms, school holidays and smmer holidays we have fun filled pony camps and mini-pony camp. These camps offer a unique opportuniry to progress riding and stable management. Pony camps are an ideal way to become comfortable around horses and to increase riding skills over a short time period. We have a pony camps for both children and teenagers. If you would like to book or enquire please contact us.
Next Pony Camp Dates:
Christmas Pony Camp
Monday 2 - Tuesday 3 January from 10:00-13:00
Price €95 (€50 booking deposit is required to secure a space)
For more information or to book please Click Here.

Useful Information
For your first session or pony camp you need to ensure you have suitable clothing and appropriate footwear which is detailed in our welcome information. All lessons are subject to our cancellation policy detailed below.




We are pleased to offer the BHS Challenge awards for anyone looking for a strong bond with a healthy, happy horse the challenge awards are for you. The challenge awards are designed to develop your skills with the support our experienced team. For more information on the challenge awards visit the BHS website please contact us.