Coaching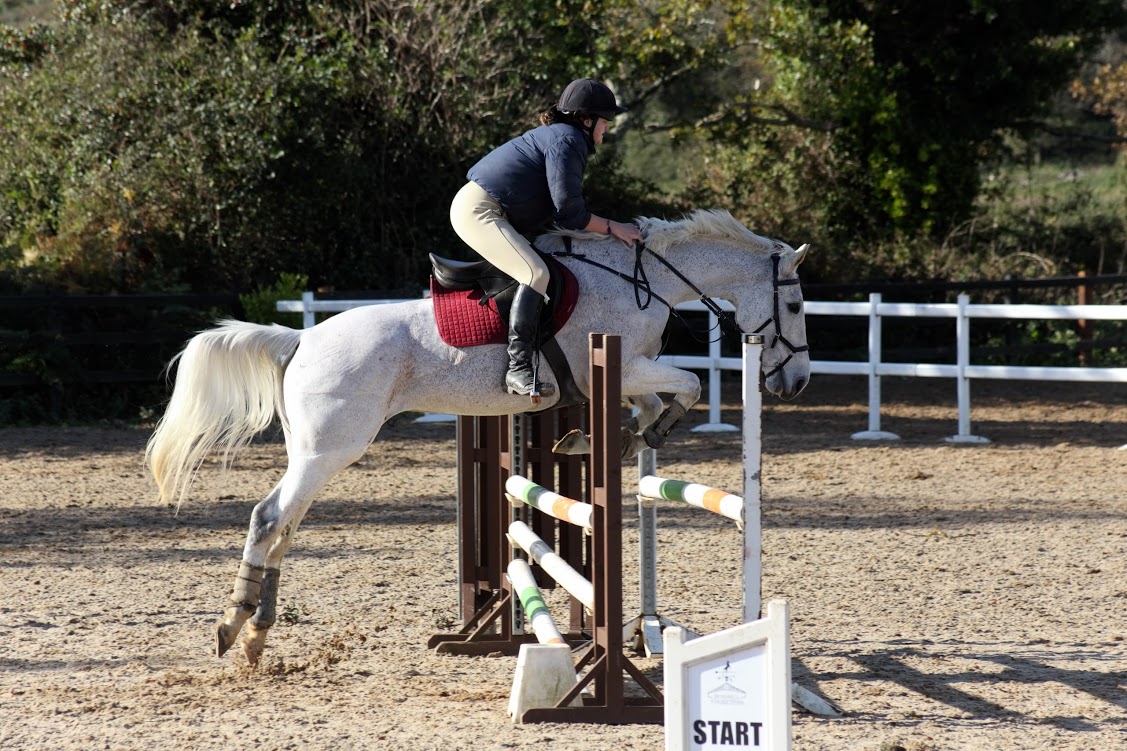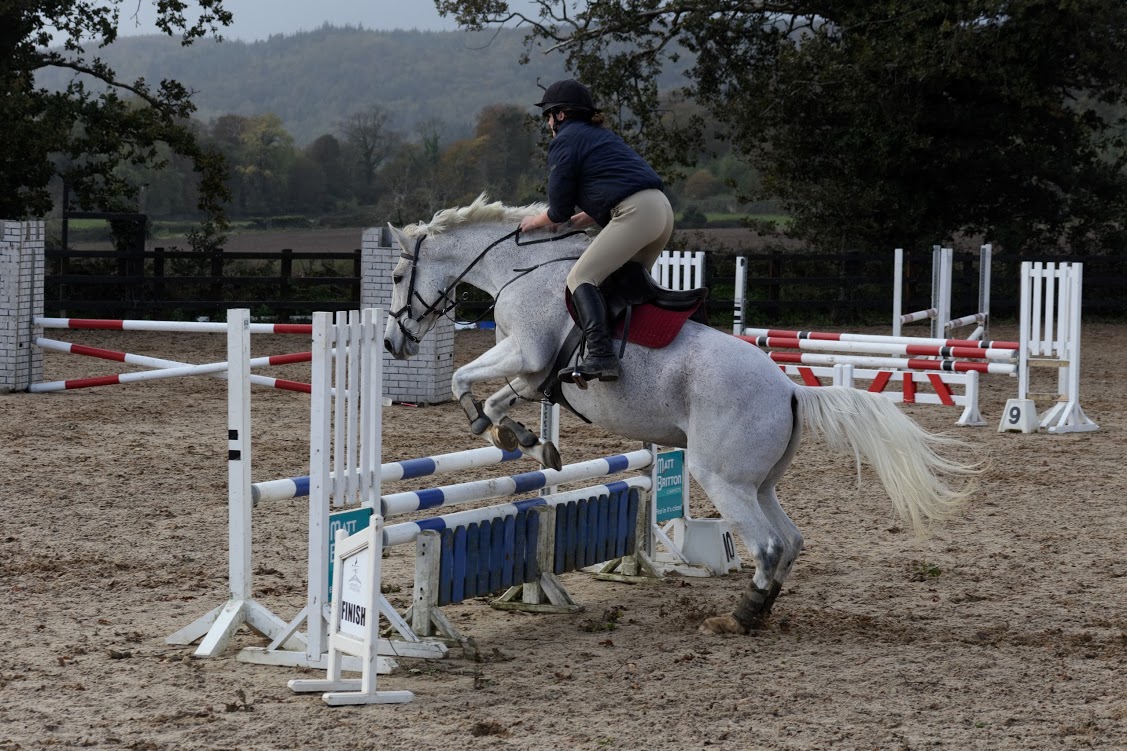 We provide coaching for riders of all ages and levels. All coaching is under the direction of Brendan Bergin BAgrSc-Eq (Hons), BHSI, BHS 5PC CH, ETCM an experienced and highly qualified coach. We specialise in rider and horse biomechanics and learning theory. The key to coaching success is for the team of rider, coach and horse to achieve and develop happily! Brendan is also available for freelance coaching on your own horse working towards your goals. Please contact us for more information.

Training
Our training employs good biomechanics and learning theory. We train horses at their own pace working towards your goals. We specialise in foundation training (breaking) and problem horses getting to the core of the issue. We recognise that with problem horses their riders also need rehabilitation and help as well in getting back in the saddle.
We also have trained horses and youngstock for sale. If you are interested in trained horses for sale please contact us to discuss your requirements. We can source and train up your ideal horse to ensure you have the ideal partner to meet your requirements.

Career Training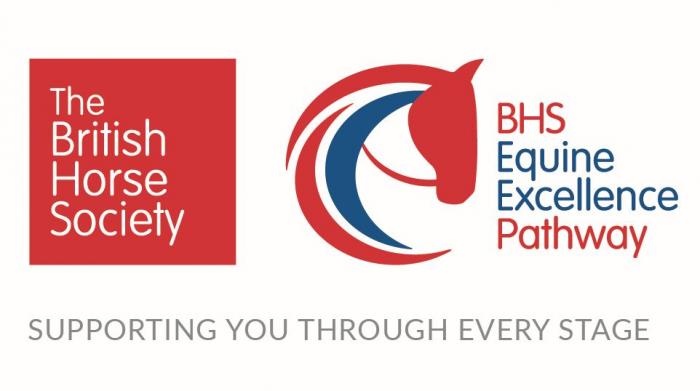 We train students towards all qualifications in the BHS Complete Horsemanship Pathway. This world class education system is not just about passing exams but rather about life long learning. Our goal is to prepare students to be be fit for purpose working to industry standard. All training is under the direction of Brendan Bergin BAgrSc-Eq (Hons), BHSI, BHS 5PC CH, ETCM an experienced trainer and BHS Assessor. Below is a brief explanation of the the Complete Horsemanship Pathway:
Care (Click for Visual Guide) and Riding (Click for Visual Guide
-BHS Stage 2 (Foundation Rider/Groom)
Care, Lunging, Riding and Teaching
-BHS Stage 3 Coach in Complete Horsemanship (Formally BHSAI)
Care, Lunging, Riding (Dressage/Jumping) and Teaching
-BHS Stage 4 Senior Coach in Complete Horsemanship (Formally BHSII)
Care, Lunging, Riding (Dressage/Jumping) and Teaching
-BHS Stage 5 Performance Coach in Complete Horsemanship(Formally BHSI)
Care. Lunging, Riding and Teaching
We also offer training in the
Ride Leader Pathway
The BHS Ride Out Pathway guides and supports those wishing to pursue a career in the equestrian tourism sector, from leading rides out to managing an equine tourism establishment or trekking centre. :
- Stage 4 Senior Trail Yard Manager
We can help students with skills training and exam preparation to ensure students are fully prepared for work in the industry and to sucessfully achieve their exams. As a BHS Approved centre with an Accredited Professional Coach (APC) we can sign off your Skills Record. The skills record must be signed off before your exam day and must be presented your assessor on the day. Unless signed properly you will not be allowed sit your exam. It is our policy not to sign off new clients within four weeks of an exam date. For more information please Contact us.
Stage 1-4 Care Study Group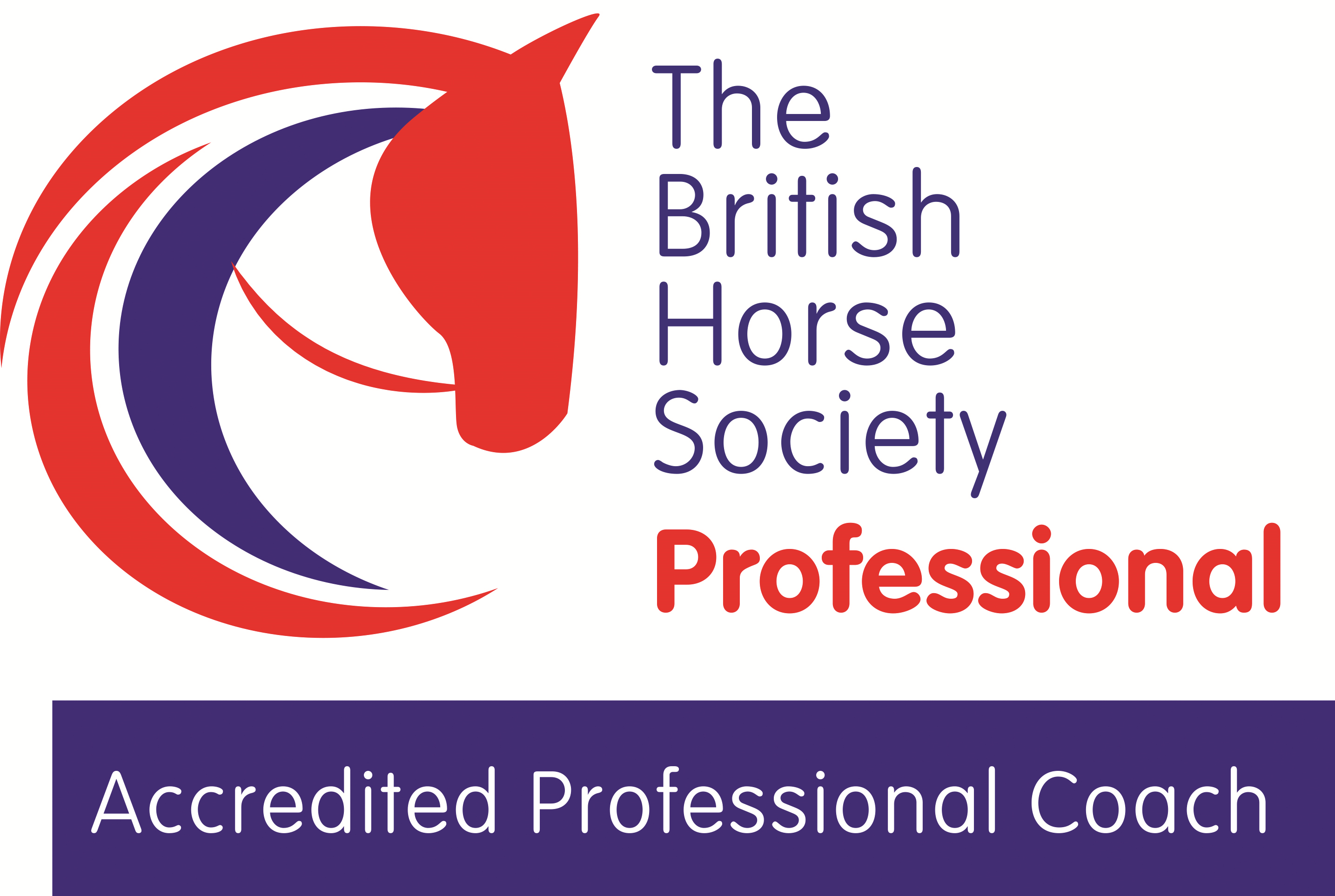 WEDNESDAYS AT 18:00
This study group with BHS Assessor Brendan Bergin BAgrSc-Eq (Hons), BHSI, BHS5 PCCH, ETCM is ideal for those who want to attain the skills to work in the industry. You will learn at your own pace and have the opportunity to have your skills books signed off when you are able to demonstrate the required skills. Pre booking is essesntial. Click here to contact us!
For other training like Riding, Coaching, Lunging or Ride Safe please contact us to book.
There is also a closed Facebook group for those working towards Stage 1-4 (Care, Management, Riding, Coaching or Lunging) if you would like to joing the group please Click here and you will be redirected to the page, once you answer the joining questions your request will be considdered.
Breeding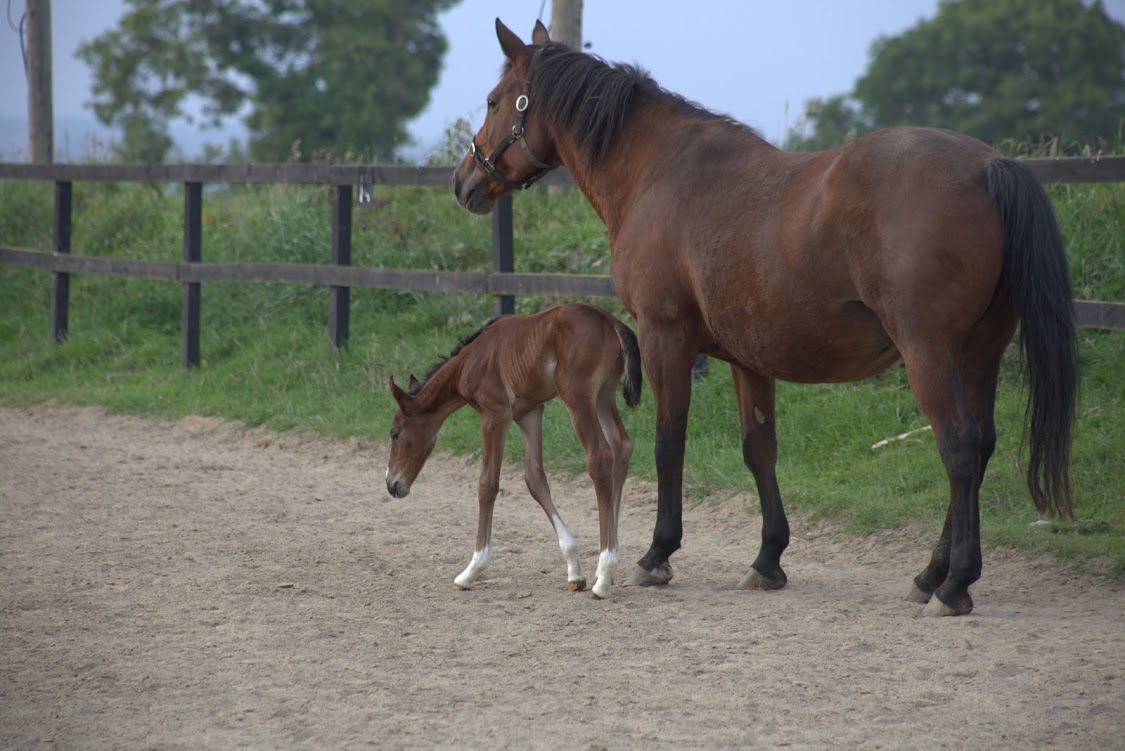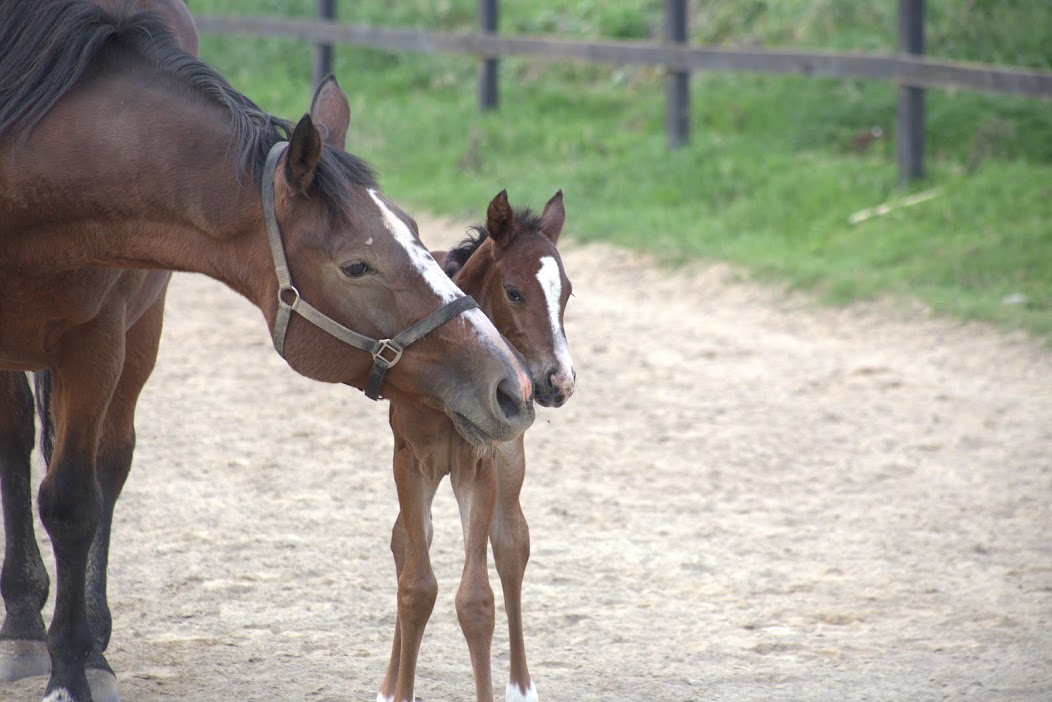 At Bergin Equine at Brambly Hedge Farm our breeding focus is to produce top quality traditional Irish Show Jumpers and Event horses staying true to our equestrian heritage. For more information about our horses and breeding program please click here
Our Philosophy
At Bergin Equine we believe in the power of individual centred development. This applies to both horse and rider. One of the main challenges for any coach and trainer is to provide an environment which is mutually beneficial for a horse and rider partnership to develop. We believe simplicity and structure are at the centre of horse and rider partnerships who achieve happily.
As a horse and rider's ability understanding develops over time we can start to truly unleash their full potential and gain maximal achievement and self actualisation. Whatever your goals whether large or small our dedicated, experienced and qualified team can assist you.
Our Ethos
Our yard ethos is to provide a fair playing ground for all in line with that of the BHS. This includes not only the humans and the horses but also the other stock present at Brambly Hedge Farm which include Dexter cattle, Sheep, Pigs, Hens, Ducks and Peafowl. This provides for the ideal training ground for both horse and rider in a relaxed and animal centred farm environment.
Our Team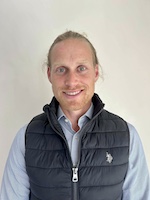 Brendan Callan-Bergin Joint Proprietor
Brendan holds an Honors degree in Animal Science - Equine [BAgrSc-Eq (Hons)] from UCD. He has worked in the UK, Australia and Denmark to gain experience before settling back in to his native Ireland. He is one of the few coaches in Ireland holding the BHSI (Stage 5 Performance Coach in Complete Horsemanship), IGEQ International Level 3 Coach (FEI Recognised) as well as the ETCM (BHS Stage 4 Senior Trail Yard Manager) the highest of its kind. Brendan specialises in horse and rider centred development and has a special interest in working with clients towards specific competition goals in eventing, show jumping and dressage. As BHS, Ride Safe Assessor and Pony Club B Examiner he has unique insight into exam requirements and is available to train students towards BHS Complete Horsemanship Pathway, BHS Ride Leader Pathway and Pony Club Exams. His other key interest is in breaking and rehabilitating problem horses. Please feel free to contact Brendan directly by email here
Michelle holds an Masters in Psychology MSc (Psyc) from UCD. Michelle runs the yard keeping everything organised and on track. Michelle is the linchpin in our breeding program and in the handling of young stock. With her fantastic insight into training both people and animals she is an irreplaceable part of the team.